We've been helping people with Granite Bay overhead garage door needs for a long time now, and we'd like to add you to our "satisfied customer" list. Whether you have an existing garage door that needs maintenance, or you want to replace your door, we can help. We can also provide you with a great-looking garage door for the house you're building, and there are many colors and styles to choose from. Plain white garage doors are still the most popular, but there are many other colors you can look at if you want to get that really goes with the feel and style of your home. Whatever it is you need, we'll work with you to make it happen.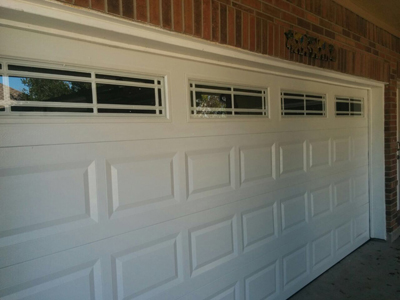 Just give us a call or come by when you:
Need an overhead garage door opener,
Have overhead garage door problems,
Need overhead garage door Repair,
Want overhead garage door troubleshooting,
Need overhead garage door Service,
Are looking for the best overhead garage door company
We can help you with your Granite Bay overhead garage door, so you can get back to your life and avoid the frustration that garage door problems can cause. You can buy a great door from us, and we'll be happy to install it for you. Our salespeople and technicians are dedicated professionals, and they're all standing by to meet your needs. Checking with us about an overhead garage door in Granite Bay won't disappoint you, and you'll likely find you can get better service at a better price when you work with us.
Courtesy and commitment are important to us, and we do what it takes to make things right for our customers. That's why so many of them keep coming back - because they know they're going to get what they want and what they need when they do business with us. That's a rare commodity anymore, unfortunately, but taking proper care of our customers and making sure they're happy with their purchases from us are not areas where we compromise. You're important to us, and we want to be your go-to company for all your overhead garage door needs in Granite Bay. Get in touch with us today by stopping by 8789 Auburn Folsom Rd., Granite Bay, CA, 95746 or by calling 916-509-3520.
You'll be glad you took the time to connect with a caring, loyal company.